D'Andrea Visual Communications is certified from the NMSDC as a Minority Business Enterprise

Partnering with an MBE can strengthen your brand recognition, community outreach, company culture, and marketing efforts.

Corporations seek minority-owned printers to meet their supplier diversity goals.

Diversity is high in value, by partnering with an MBE, it shows that your business supports the minority communities.
A Message From Our CEO...
At DVC, we believe cultivating a diverse workforce is a necessity and we are committed to embracing differences and change. And when it comes to creating new ideas and solutions to benefit our customers, it is all about valuing and including those differences and opinions when making key decisions.

Our clients represent different races, age, cultures and much more. So, the ideal way for us to innovate and enhance their brand is to reflect that same diverse representation in our own business.

We very much appreciate our loyal customers who choose to do business with companies whose business ethics are socially responsible.

Empowering others strengthens us all.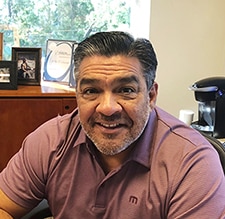 David D'Andrea
CEO and Founder