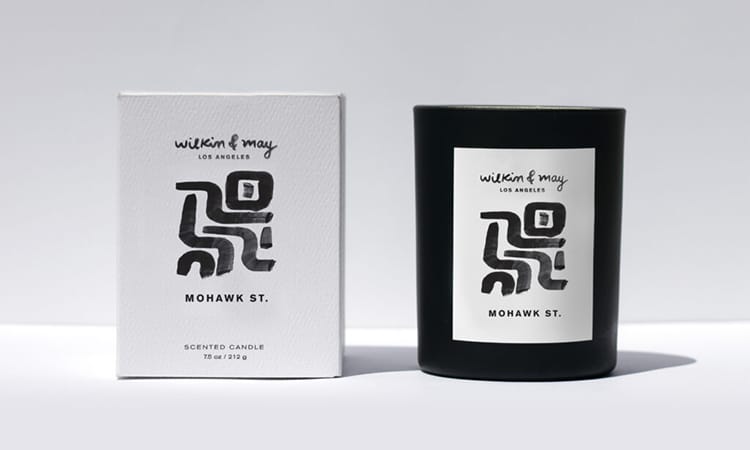 Small business packaging is not just about keeping your items safe and secure during transit. Your cute small business packaging is an opportunity to market your business. It's a vital promotional avenue to encourage people to make further purchases from you.
As far as custom packaging ideas go, countless options are available for your brand. Getting it right means enhancing the customer experience and making a lasting impression on your customer base.
If you are struggling with creative packaging ideas for shipping, here are some great ideas to get started.
The 5 Best
Small Business Packaging Ideas
When it comes to packaging ideas for a small business, you need to get creative. With the growth in online shipping, you need to stand out from the crowd. Your packaging must reflect everything your company stands for.
Simultaneously, your packaging must not prioritize marketing over functionality. Always remember what the priority of any box or mailer is: to keep your product safe and secure.
With so much online competition and brands selling similar products, entrepreneurs must think of other ways to attract attention. That's where custom packaging solutions come in.
Check out these small business packaging concepts for your growing operation.
1. Fully Customizable Packaging
Fully customized packaging can come in the form of mailers, boxes, or any other type of special shipping container. They are fully branded and may include other brand features to promote your brand.
Opt for fully customizable business packaging ideas if you sell non-standard items. Branding your box in this way creates a better brand-facing experience. This type of packaging will make the biggest impact.
Companies specializing in subscription-based models or those selling high-end goods are more likely to use these high-end boxes.
Regarding the small business packaging aesthetic, investing more in creative custom packaging enables you to go further, such as by creating seasonal boxes or packages for any special offers you're running.
These are the packaging ideas for small businesses that are well worth the investment and you can usually take advantage of discounts if you buy in bulk.
2. Printed Stock Packaging
Not every company needs to go all out on their packaging. Businesses that market themselves using a sleek, no-nonsense approach may consider printed stock packaging.
This type of small business packaging is no more than a simple stock box with a logo on the outside. You still get the advantage of being able to include your brand name and logo without the extra cost of a fully customizable option.
Smaller companies getting off the ground can save on their overheads by choosing this type of packaging.
To make the most of your brand identity, ensure that your logo is placed in a prominent location, like the front or top of the box. 
3. Exterior Logo Stickers
Sometimes the little details can make your packaging stand out. Cute packaging for small businesses can be as simple as affixing a logo sticker on the box's exterior. By far, this is the most cost-effective of all packaging ideas.
You can either have your stickers printed or have your packaging provider do it for you. It depends on your budget and whether you have the time to spare to manage your packaging in-house.
Stickers can also be used on the interior of your packaging or as part of a promotional offer. For example, a business may decide to include some branded stationery or some tissue paper to wrap up their products.
The eCommerce business regularly uses stickers to enhance the unboxing experience. It's a simple touch that can significantly impact elevating your brand and improving brand recall.
4. Thank You Notes
A simple thank you note is another way of making your unboxing experience special. You can attach a coupon to each card or a promotional poster.
Thank you notes can be printed, or, if you have the time, you could even produce a small handwritten message or signature. Adding a personal touch to your purchasing experience isn't always easy, but this is one way to do it.
Cards and notes are an excellent way of engaging customers even after making a purchase. Cute packaging ideas for small businesses like these enhance personalization and help transform your customers into brand loyalists.
5. Logo Tags
Clothing and soft furnishings businesses may want to consider logo tags. These are one of the best industry-specific cute packaging ideas for shipping clothes because they can be easily affixed to any item without breaking the bank.
Typically, these tags are attached to clothing, trinkets, and other out-of-the-box products. Custom logo tags make a clothing item seem uniquely yours. Again, these are excellent choices for improving brand recognition.
Take Your Small Business Packaging to the Next Level
With small business packaging, you need to think outside the box. The way you present your items crafts an impression. Get it wrong, and your customer experience can seem dull and impersonal. Get it right, and you communicate the message that you care about your customers.
Custom packaging isn't something reserved exclusively for largescale operations. D'Andrea Visual Communications specializes in providing high-quality and affordable custom packaging solutions.
We'd be happy to learn more about your next packaging project! Let's talk.