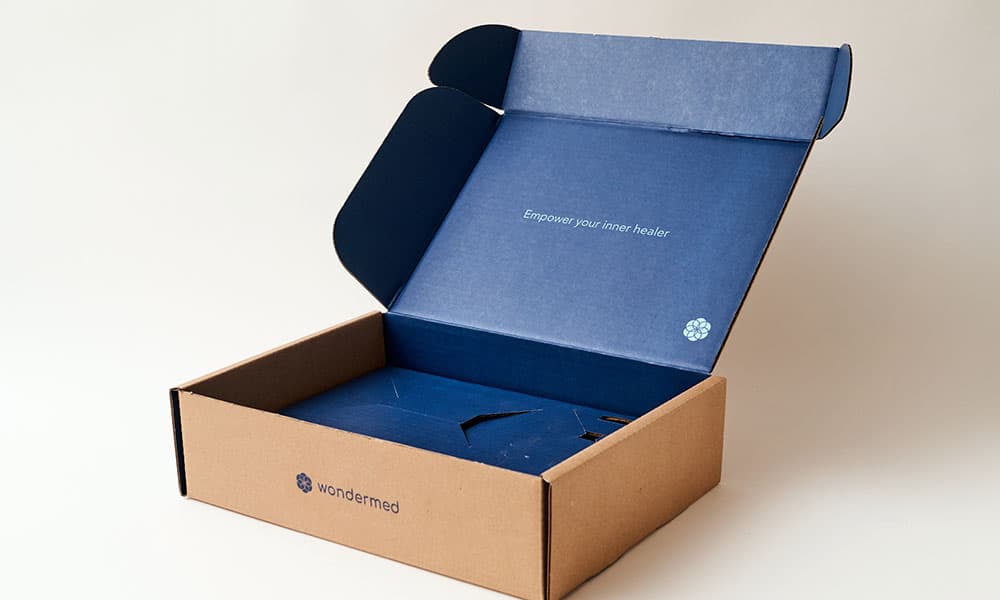 Subscription boxes: passing fad or here to stay? In recent years, they are only growing in popularity and showing no signs of slowing down. So if your company isn't already considering subscription boxes, now is the time! 
Whether your company is about to start offering subscription boxes or is ready for a refreshing redesign, these powerful subscription box design ideas will ensure happy subscribers.
What Are Subscription Boxes?
First, let's get clear on what constitutes a subscription box. Subscription boxes are packages that customers order to be delivered on a regular schedule. Inside can be anything – usually items you'd need more of every month, or even every week. These boxes might take the form of a traditional corrugated cardboard box, a mailer, or something a little fancier.  
Each type of subscription packaging offers something slightly different: 
A mailer is a sturdier step above a paperboard envelope or box. 

A corrugated cardboard box is even sturdier and often larger with multiple size options. 

Bubble mailers, similar to padded envelopes, are ideal for your smallest offerings. They are the most cost-effective, but offer the least dazzle. 
The main allure of a subscription box is the unboxing ritual, and that is best done with a setup box. 
So what companies can benefit from subscription boxes? Meal kit companies, pet food, clothing, snacks and beverages, and products in the beauty, health, and wellness space — the list goes on for industries which take advantage of the consumer need for subscription boxes. But really, anything can go in a subscription box: it can be exactly what a customer orders, or it can have the surprise factor. A "mystery" box includes a random assortment of items, and a curated box includes an assortment of products chosen by company experts.
The Rise of Subscription Boxes
So, why are subscription boxes so popular all of a sudden? They have risen in popularity as online shopping has taken off in the last few years. The e-commerce boom means more businesses than ever have exclusively online storefronts with no brick and mortar presence. Subscription boxes fit the business model of e-commerce. 
Subscription boxes simply make life easier: from life's essentials like dog food, to luxury gifts like clothes to liven up your closet, it's always exciting to receive a beautiful package in the mail. In other words, opening a package just makes people feel good. It's convenient and gives consumers one less thing to worry about because a subscription box renews automatically. Especially for hard-to-find products in-store, or heavy items that are hard to carry to the car, subscription boxes make shopping effortless.
Curated boxes, in which company experts put together a box full of goodies, are a hit thanks to the drama and excitement of the unboxing. The best subscription boxes should feel like celebrating a birthday or Christmas morning. Whether the subscription box restocks everyday needs, presents a selection for the customer to choose from, or offers other perks – buyers love the benefits. 
But with the rise of subscription boxes, design is what helps companies stand out from the competition.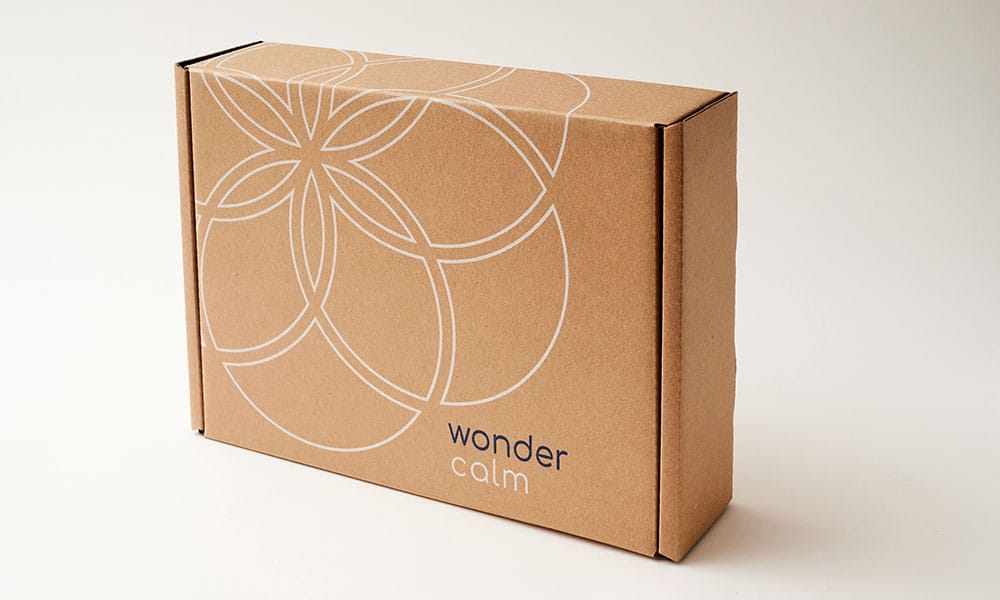 How To Design A Subscription Box
In order to retain customer loyalty, a subscription box must present more value than mere convenience. When it comes to subscription boxes, design is just as important as the contents. 
But what does this process look like? A professional designer and printer will use a subscription box design template when constructing a prototype. The 2D subscription box template lays the groundwork for the 3D version to come to life. 
In addition to using a professional service, consider the following when it's time to customize subscription box designs:
Choose Appropriate Packaging
Exterior
Consider the type of box, such as classic corrugated, a child-resistant design for products like medications, or a folding carton. Rigid boxes, also called setup boxes, are the best for subscription boxes due to their more elevated feel. They open from the top, perfect for a visually stunning unboxing that shows all the contents at once. 
Some subscription box programs allow customers to send back unused items using the same subscription box packaging. In those cases, the packaging must be tough enough to withstand multiple rounds of transport. 
Interior
Make sure to keep it securely packed with stuffing, like packing peanuts or plenty of tissue paper. Think about what your consumer values: for example, there is likely crossover between consumers seeking wellness products and consumers who also care about the wellness of the planet. So, using eco-friendly packaging for wellness products will likely please these customers. And if your packing peanuts are biodegradable, for example, state that on the packaging itself.  
Arrange the Contents
Think about the presentation of the items as a whole and how they all come together to create an aesthetic. Consider how the products rest next to each other — you don't want them to appear thrown together haphazardly. Make sure your box is neither overfilled nor underfilled. Create sections in the box that are designed especially to fit certain products. Different boxes will look different inside, depending upon contents or subscription box sizes. 
After fitting the products snugly inside, ensure nothing breaks even when the box is dropped. You never know what will happen in transit. Additionally, try to protect contents from the elements. Some are more sensitive than others: perishable food and beverages must include ice packs of some sort. Technology must be wrapped so that rain or moisture won't damage it. 
Think Visually
The consumer's first impression of the box will be visual. Make it something they'll want to open and share on social media. Be sure to include your logo on the exterior and interior of the box. In general, stick to the color palette of your company. For example, white works wonders for Apple. Bright colors, of course, grab the most attention. Patterns can also be fun to play with.
But subscription boxes' designs will depend upon the product and context. As a rule of thumb, a professional-looking box for a corporate audience should look elegant and classy. A solid color and minimalist design will achieve this. When in doubt, black is the most reliably professional color choice, with either a glossy or matte finish. 
To maintain brand consistency, you won't want to change the packaging design too often, but there are some exceptions. Think of how Starbucks cups change design completely for the Christmas season: red and green patterns replace the standard white cups with green logos. This happens every year and people look forward to it. So, feel free to switch up your packaging exteriors for special occasions to generate excitement. 
Engage the Senses
Beyond the visual, think of how to engage more of the senses. For a perfume sample subscription box, spritz the box's interior with one of the perfumes! A pleasant-smelling unboxing is a surefire way to be remembered. While spritzing a scent won't work for every product, it is an option for luxury goods. Or, customize the box to have a jingle play when opened, like a greeting card that plays a song when opened.
Harness the power of touch in your package's design. Though there is not much room to alter the feel of some cardboard boxes, setup boxes offer a bit more freedom. Design it to have a unique texture, even if it is a hard surface. Or make it extra slick. Smooth or textured? With bows and accents, or smooth and simple? Keep in mind that the simpler the design, the cheaper it is to mass produce. But unique touches make luxury products stand out above the rest.
Customize!
Use the space on the box to write text about your company, such as a blurb from your mission statement, hashtags, social media handles, slogans, and more. This can also be printed on custom tissue paper or packing tape. Customization takes your box to the next level. 
Think of subscription boxes like PR boxes: you want people to be so impressed that they feel compelled to share unboxing content on social media, tagging your company, and raving about the beauty of the box!
Personalize Subscription Boxes with D'Andrea Visual Communications
Whether you're starting from scratch or have some unique subscription box packaging ideas of your own, D'Andrea Visual Communications get it made for you. Our subscription box printing services allow you to deck out your exterior with shiny foil designs, or even glow in the dark ink! Design subscription box prototypes and print the version you love with DVC. For projects beyond subscription boxes, our design experts are here to create in-house and build on-site installations, create marketing materials, and come up with solutions to help in your brand awareness journey.
To learn more about our custom packaging solutions, get in touch with D'Andrea Visual Communications today.