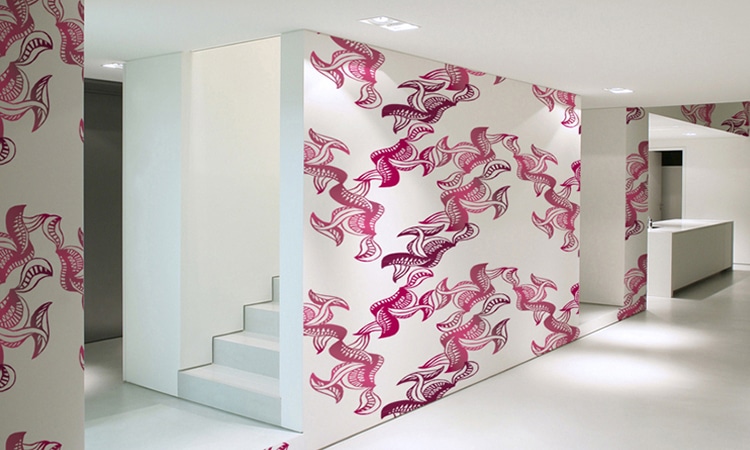 Let's take a break from the daily hustle and have some fun.
It's time to pick out a piece of artwork and put it on a wall. Because most walls around us are bare and boring, right?
Not anymore.
With our Wallcovering Visualizer App, you can easily browse through a wide variety of images, patterns, and designs from market-leading providers like Pattern Design, Unsplash, and Vecteezy. You can even upload your own artwork and then visualize it in a room like environment.
How cool is that?
It's all done in a simple 3-step design experience.
Step 1 – Select Your Wall Size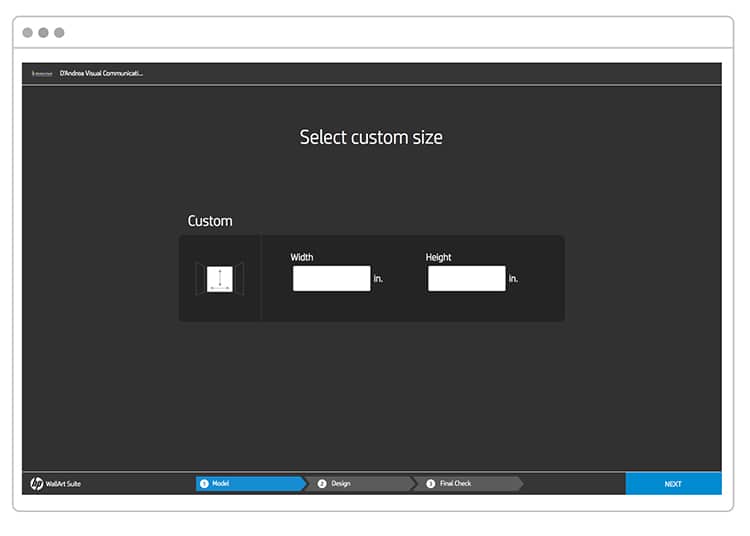 Step 2 – Choose An Image or Upload Your Own
No artwork? No problem!
Browse through high-quality photographs or seamless vector patterns that you can scale to any size.
If you are browsing from Fotolia or Pattern Design, be sure to type a category name of the artwork you are looking for like "ocean" or "cityscapes".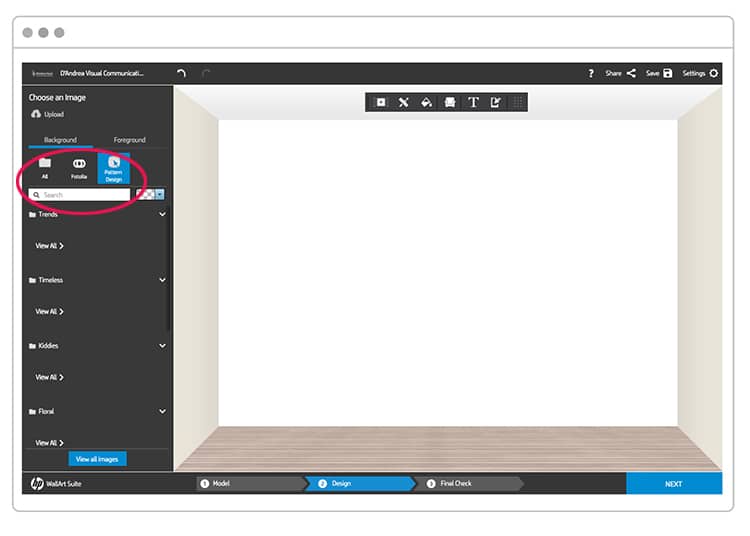 You can use the editing tools to scale, crop, and recolor the artwork (Pattern Design images only). Even more, you can add fixtures and furniture to the environment to make sure no important part of the design gets covered up.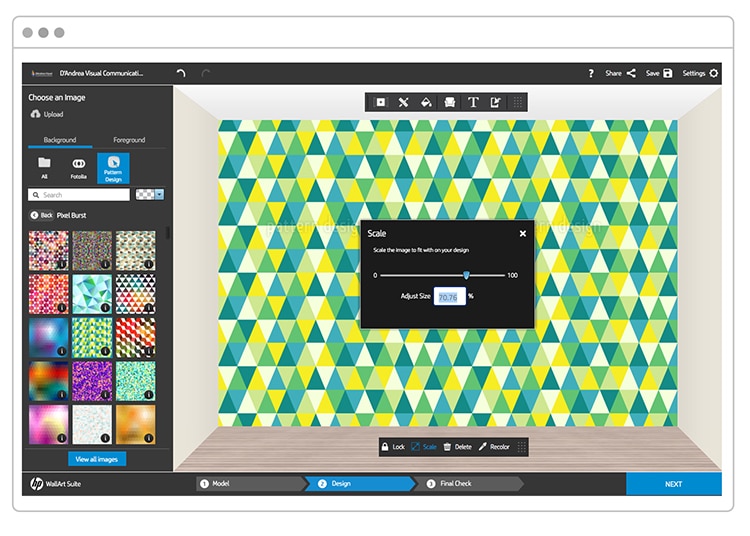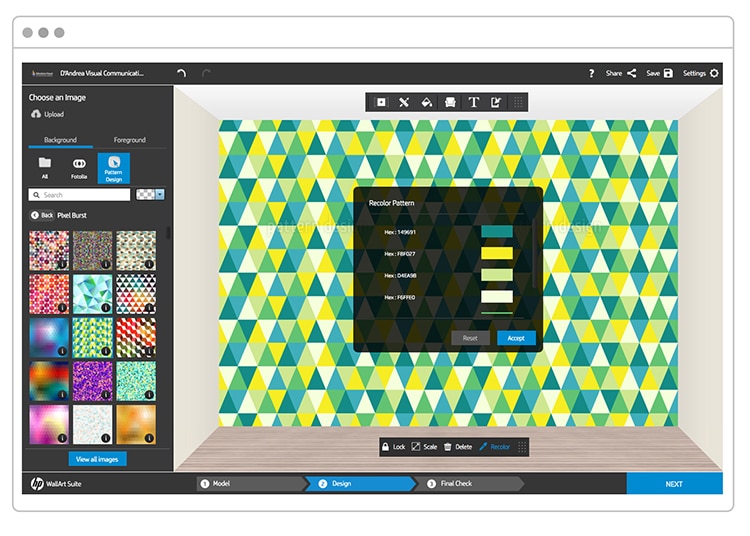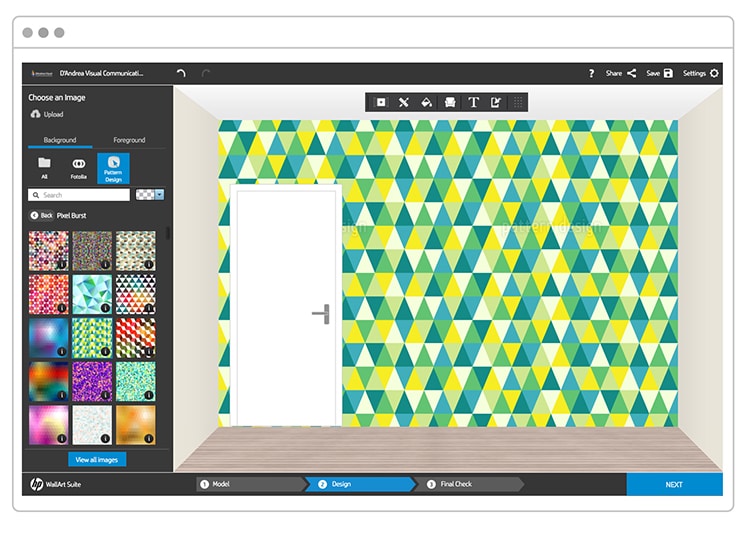 Step 3 – Final Check and Job Submission
So there you have it. Now it's time to bring out your inner design talent and give your walls some love!
Give it a try and let us know if you have any questions (works best from a laptop or desktop computer).
Watch a quick demo of the wallcovering app
White Label Version
Maybe you are looking to start a wallpaper business and want to white label this app?
Consider it done.
We will even set you up with your own private dashboard and you will be in control.
Learn more about our wallcovering products here.