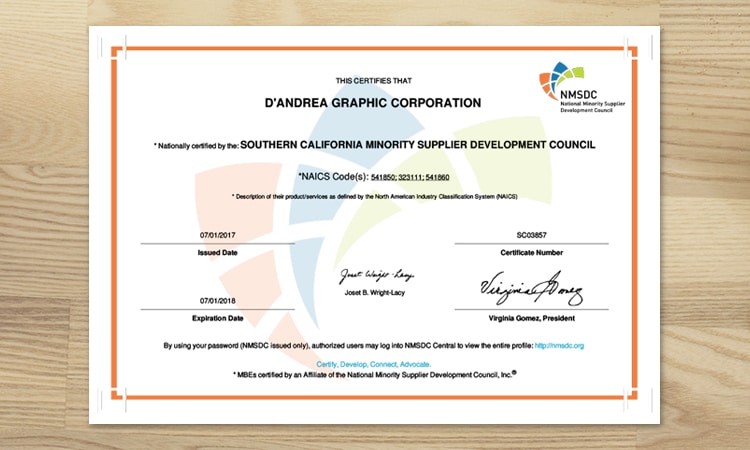 Did you know that D'Andrea Visual Communications is a minority owned printing company?
Well, good news, we are.
Some companies like yours (or your clients) may have initiatives to do business with vendors that are minority owned. If this is the case, we are all ears.
Let's work together and create awesome visuals for your brand.