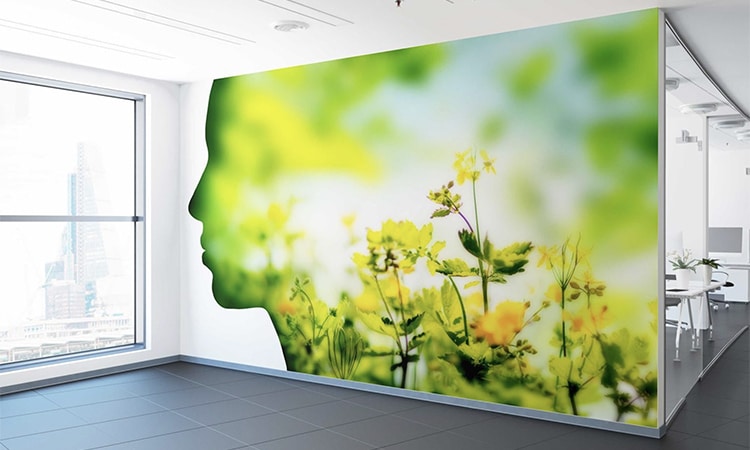 Friends. The good stuff keeps on coming.
This time with HP's Recycled and Removable Adhesive Fabric. And with more consumers becoming eco-conscious than ever before, we couldn't be happier to introduce this product to you.
Here are some key benefits of the HP Recycled and Removable Adhesive Fabric:
Ease of Use
Take advantage of the convenience of working with this repositionable adhesive-backed fabric, which is simple to apply, reposition, and remove with little to no residue. The unique adhesive is made to adhere to nonporous surfaces and produces seamless wall and floor graphics with photographic image quality.
Made with Recycled Water Bottle Content
Recycled water bottle ingredients are used to create this REACH compliant adhesive fabric. Recycling drink containers – as well as other materials – saves energy, lowers greenhouse gas emissions, and keeps trash out of landfills.
Versatility Assured
From interior environments like office spaces and  schools to event signage and retail environments the realistic visual detail won't be sacraficed. This simple-to-handle, repositionable self-adhesive fabric will help you achieve a premium aesthetic and is perfect for both indoor and outdoor applications. And the best part? It is slip-certified for indoor applications and is also a fire rated material.
Want to know more about this amazing product? Please get in touch.