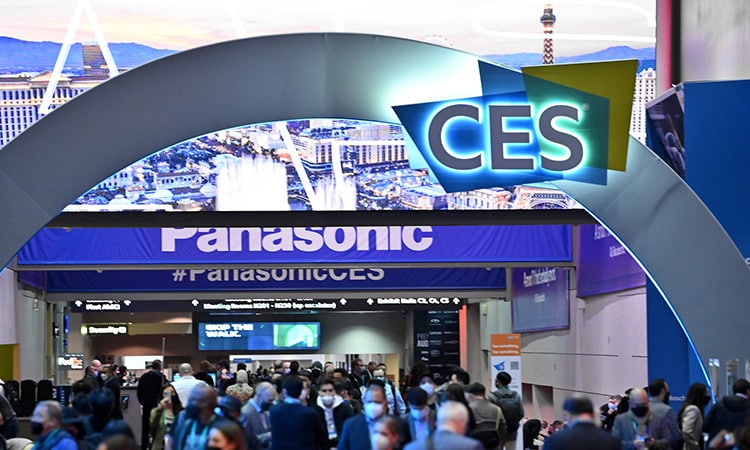 The CES Consumer Electronics Show is right around the corner. As the most influential technology event on the global stage, this Las Vegas electronics show is where global disruptors are introduced to the world and have the opportunity to showcase their brands.
It's also where the most prominent brands make connections, exchange business cards, and set plans for the future. The CES Consumer Electronics Show is for anyone interested in the technology sector and making an impact in that space.
The CES convention in Las Vegas takes place from Thursday, January 5, through Sunday, January 8. If you're attending or thinking about attending, here's everything you need to know.
CES Fast Facts
Owned and operated by the Consumer Technology Association (CTA).

More than 75% of the world's regions and territories are represented.

1800+ registered exhibitors.

Features manufacturers, developers, and suppliers of consumer hardware, software, delivery systems, and so much more.

The complete conference program includes pioneers, disruptors, and business leaders worldwide.
How to Attend the CES Consumer Electronics Show
Adding this Las Vegas tech convention to your calendar is an opportunity to attend the world's leading trade show for the technology sector and really leave your mark.
Whether you have already purchased your tickets or are trying to work out the logistics, we'll go through everything you need to know about attending.
Buy Tickets
The CES Convention is a trade-only event, meaning it's designed with industry professionals in mind. Admission is not officially open to the general public.
You must register and pay a fee before the start of the convention. Prices typically rise during the second half of December, so it pays to register now. Note that approved and credentialed media can always register for free on the CES website.
Where to Stay
The world's biggest electronics convention in Las Vegas usually attracts 175,000 attendees in an average year. Due to the impact of COVID-19, organizers expect just over 100,000 in-person attendees in 2023.
To put the average attendance of the CES Convention into perspective, there are only 150,000 hotel rooms in Las Vegas.
CES has special agreements in place with several hotels in the city to reserve rooms for the convention. Book early to take advantage of the best rates for this Vegas electronics show. Hotels tend to sell out quickly, so you may need to resort to Airbnb or stay outside town.
onPeak will be the only official CES housing agent in 2023.
How to Exhibit
The only way to exhibit is to register through the official CES website. Attending this Vegas electronics convention as an exhibitor can command fees as high as $15,000 for a small booth.
The prestige of exposing your latest innovation at the most famous of all electronic trade shows in Las Vegas means you'll already have a captivated audience. However, you're responsible for drumming up interest for your booth.
DVC has experience working with the world's leading brands to create eye-catching, engaging booths, so get in touch early to ensure you have adequate time to prepare.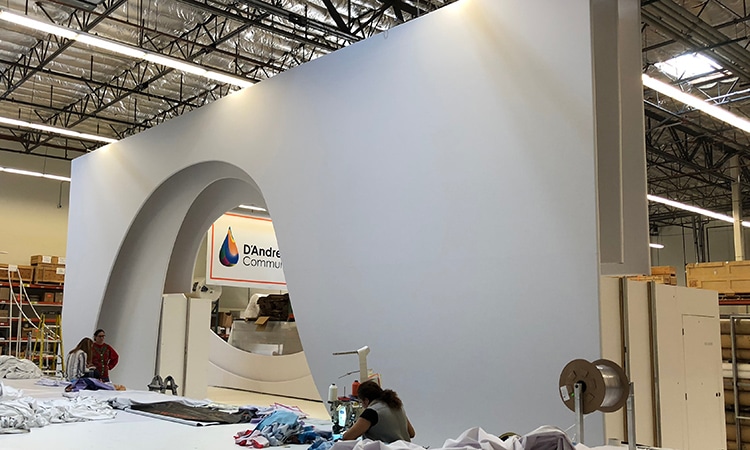 Trust DVC with Your Trade Show Needs
Attending the CES Consumer Electronics Show is your chance to sample the latest innovations and learn from the world's best. Whether you're just there to gain knowledge or you're featuring your brand, D'Andrea Visual Communications can help.
We are experts in trade show graphics. Get the right design and execution to make your display stand out at the world's largest technology show.
Want to know more about our trade show solutions right in Las Vegas? Please get in touch.
Photo credit: Consumer Technology Association