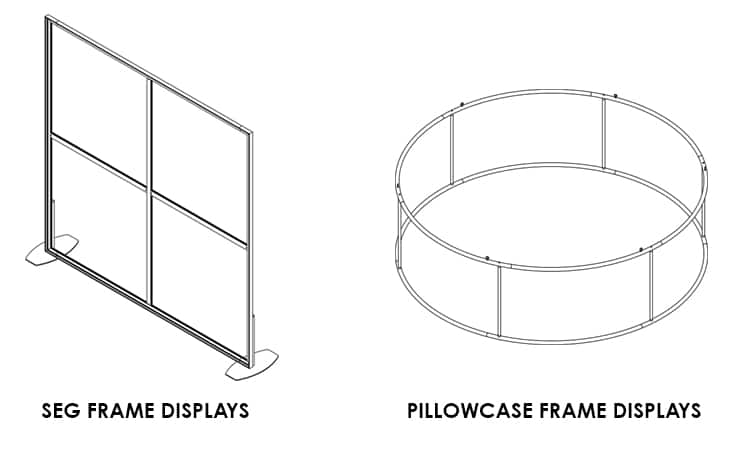 Maybe you are new to the world of buying graphic displays and your boss tells you she needs an event backdrop for an upcoming conference she is speaking at or perhaps for a trade show she is exhibiting at.
So you scour the web and come to find there are several different options and you are not quite sure what the best solution is.
You may even find that a vinyl banner could be an option, but let's be honest, vinyl looks cheap. And looking cheap makes your brand look cheap.
Nowadays brands prefer the modern look of tension fabric printing for their event backdrops or trade show booths. And two very common types of fabric frames are SEG and Pillowcase.
Fabric is ideal for your backdrop because it is lighter to ship, you can get more creative with the shape of your display and it has much more visual appeal than vinyl.
But what's the difference between SEG and Pillowcase displays?
Below we break down the features of each and how they are different.
The Basics
SEG fabric frames, which stands for silicone edge graphic, is a printed fabric graphic that gets a thin silicone strip (gasket) sewn around the perimeter of the fabric. The fabric then inserts into a groove of an aluminum frame by pushing the silicone strip into a groove of the frame.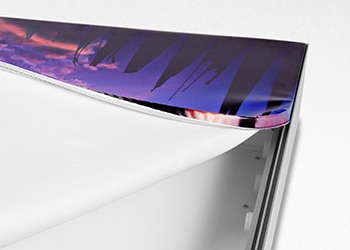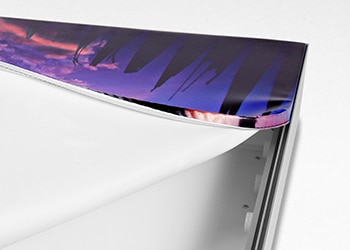 A pillowcase fabric frame is a printed fabric graphic that gets sewn with a zipper and slips over a tubular aluminum frame – just like a pillowcase slips over a pillow.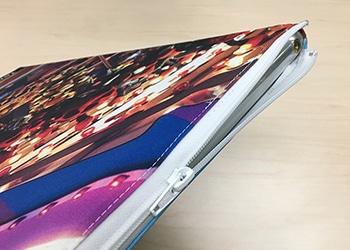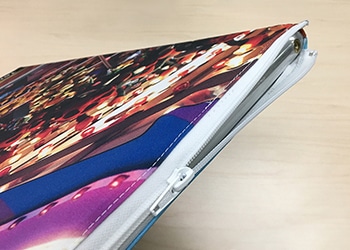 Shape of Frame
SEG frames can be bent but far less than Pillowcase frames.
Pillowcase frames can be bent into shapes like an "S", or they can be circular or curved.
Visibility of Frame
The frame is exposed slightly with SEG. It has a virtually frameless look when viewing the frame straight on. The frame has a squared off look and can be powder coated any color.
A Pillowcase frame is not visible. The graphic slips over the frame covering it.
Future Graphic Changeouts
We have an adjustable fit frame for SEG fabric graphics. We use it for replacement graphics and you do not need to send us your frame back. We keep your measurement on hand too.
With a Pillowcase display, we need your frame to be shipped back to our facility to make sure the new graphic fits properly. And if graphic changeouts are frequent, we can always keep an extra frame here which saves you from shipping your frame back to us.
Turntime
SEG frames and printed fabrics are quicker for us to make.
Pillowcase frames and printed fabrics take a bit longer.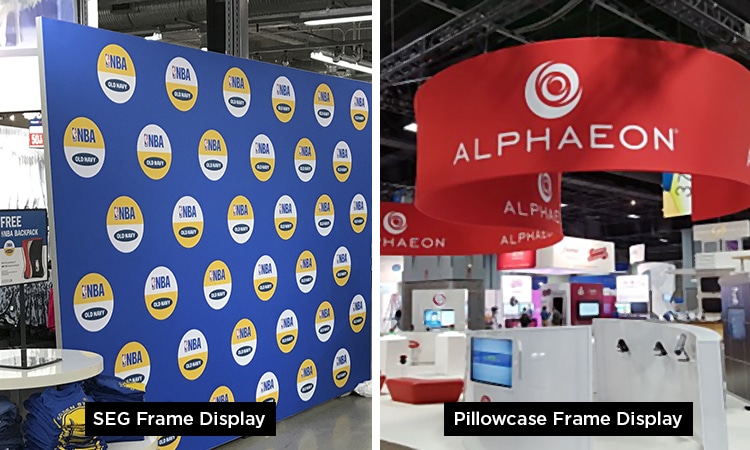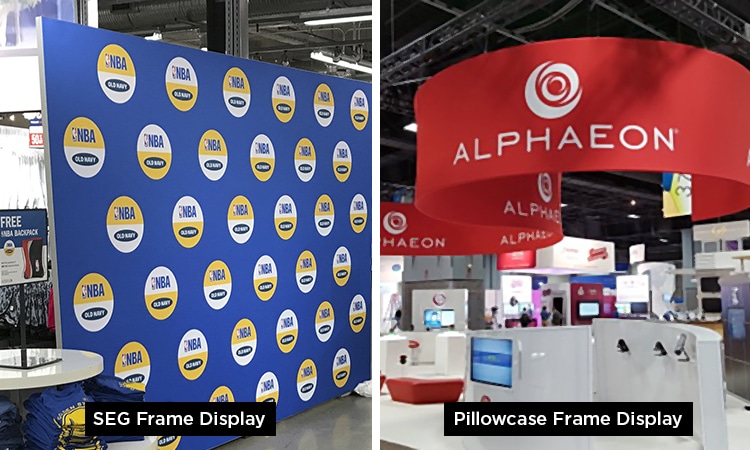 No matter which frame type you go with, one thing is for sure, your display will have perfect tension throughout the display unlike other tension fabric systems out there. And when your graphics are printed on the world's most amazing fabric printer, the results are stunning.
Need help with your next display project? We are happy to help.