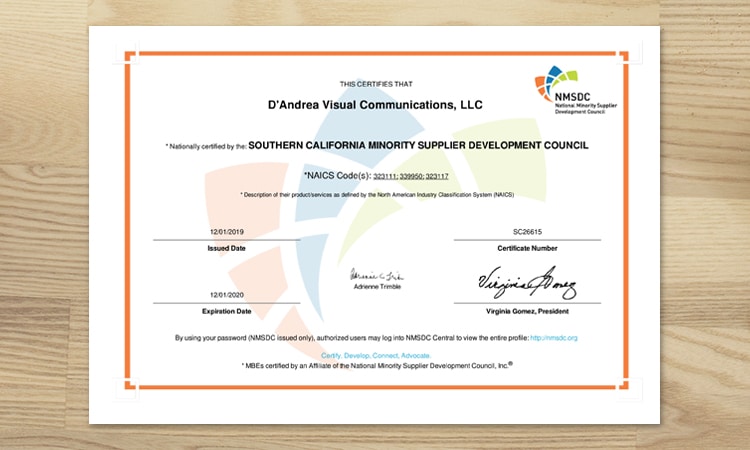 Did you know that D'Andrea Visual Communications is a minority-owned printing company?
Well, good news, we are.
Some companies like yours (or your clients) may have initiatives to do business with vendors that are minority-owned. Some do business with a minority-owned printing company because it reflects their corporate values and strengthens their brand identity and marketing efforts.
If this is the case, we are all ears.
At DVC, we continuously embed diversity into our workplace and build a team with not only a diverse skill set but also with diverse identities and viewpoints.
Interested in learning more about our print capabilities?