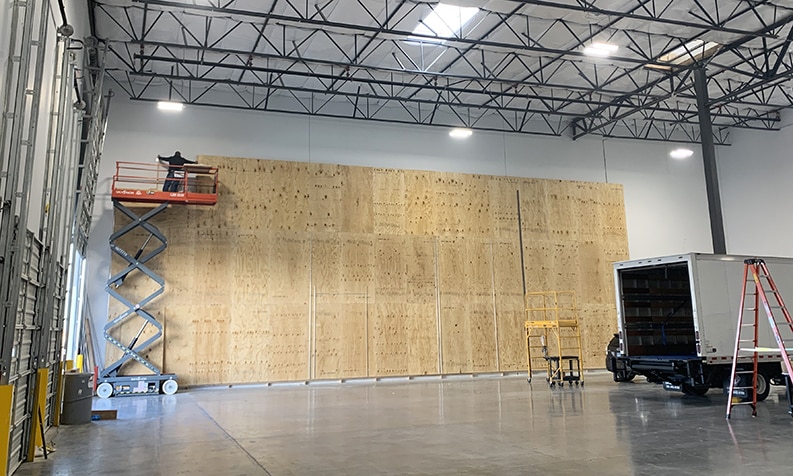 There is only one way to ensure a perfect fit with huge SEG fabrics and that is to fit test them before they leave our shop.
Can you imagine receiving a 30′ x 18′ fabric onsite and it does not fit in your SEG frame? We can't either.
That is why we have installed the world's largest SEG fit test wall at our shop. Also known as "Wallzilla".
When it comes to massive SEG fabrics for existing frames, Wallzilla will be your new best friend. Trust us. With Wallzilla, we will save you a tremendous amount of time and headache.