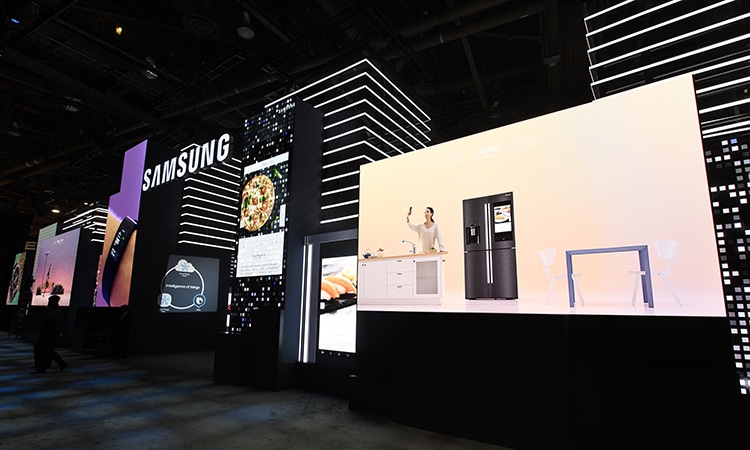 CES 2018 has come and gone, just like the power at the show. And thank goodness it came back on, at least for Samsung.
One of our favorite booths we came across, Samsung's jaw-dropping booth spanned more than 100' of floor space and shot up to 25' high in the sky.
The booth entrance was made up of 4,926 Samsung IF Series LED Signage modules that took two weeks to setup.
Watch the amazing time-lapse video of the Samsung City booth setup.
Helping clients with their trade show booth presence is in our DNA and seeing booths like this get us inspired to help send our clients' brand skyward. And incorporating LED video panels into booths is just one way to do that.
Looking to integrate LED video panels into your next booth design?
Let us know, we are happy to help.