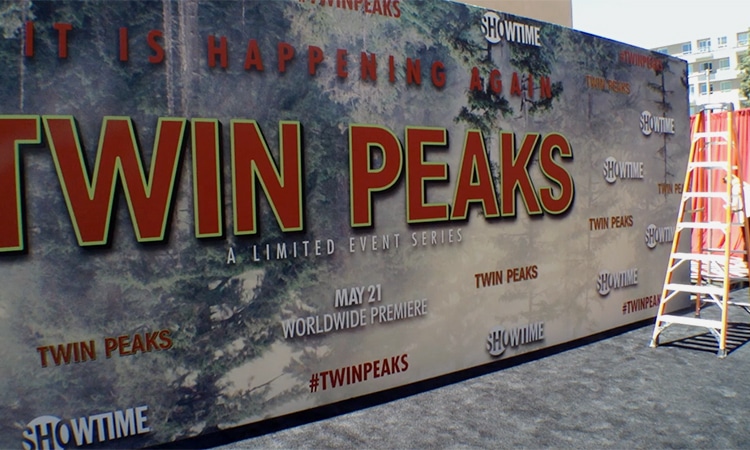 When it comes to making an impact at events, your branding needs to be seen – in a really big way.
The bigger it is, the more likely it will be seen. Especially when photos are posted online and on the social networks. This keeps your messaging alive well after the event.
And producing massive fabric graphics is exactly what we have been up to. Fabric graphics have been rolling off the presses here for two special events – the Twin Peaks premiere and the reveal of Destiny 2.
Let us break down these two events for you and how big branding was achieved with fabric.
Three huge fabric walls with returns were produced for their step and repeat backdrops.
I don't know how many times we have seen horrible step and repeats, but these were on point!
And here is why:
• perfect tension throughout the display
• no sagging
• no seams
• frameless wall appearance
• graphics go all the way down to the floor
• no hardware is seen
• no glare with the fabric
• lightweight and graphics can be rolled
• no seams (we had to mention that again)

Have a scroll through these Instagram pics to see more.
This live event was at an airport hanger in Los Angeles. There was ample room for event signage and massive fabric banners were produced to fill the space. The lightweight property of fabric made for a much easier install than vinyl.



With large fabric graphics, you can turn your event into a more immersive experience and get more eyeballs on your brand. And here at DVC, we have two, 10′ wide dye-sublimation fabric printers that give us the capacity to handle these very large jobs.
To learn more about our fabric graphics, please get in touch.