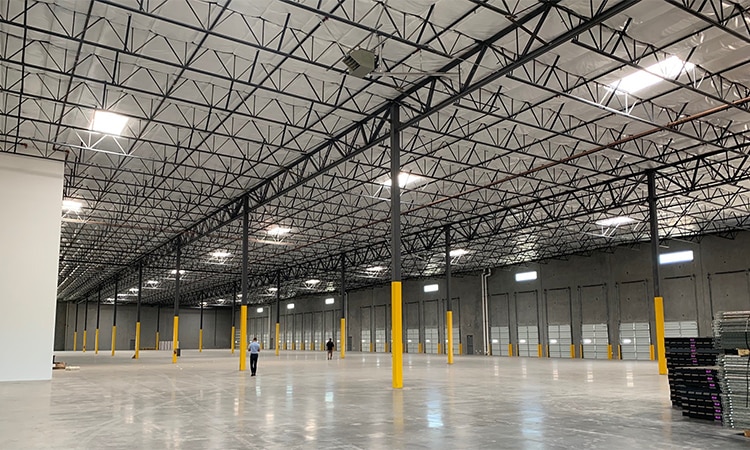 We needed more space. And we found some in Las Vegas.
D'Andrea Visual has unlocked the doors to a brand new 50,000 square foot facility in Las Vegas with plans of operations to begin this fall.
For more on why we chose Las Vegas for our second location, three of our partners had this to say…
David D'Andrea
"What prompted me to ultimately take the risk of opening a second location was the fear of standing still. It's a calculated decision – our exhibit customers have asked us, once we're in Las Vegas if they can give us more work. We've seen a lot of growth on the exhibit side, so I am going to take the opportunity to get a foothold in Vegas, and continue finding other areas of growth in that market as well."
David Schiller
"One of our goals when starting DVC, was to one day open a 2nd production facility in Las Vegas. The time has come. We have been extremely fortunate to have set up partnerships with many clients and are thrilled to now be a partner for them in Las Vegas. Our team is ready to roll."
Scott Powers
"We are always listening to our clients and where they need us to help reduce their pain points. Many clients have asked us to take our expertise, speed, follow through and commitment to quality into the Las Vegas market. There are many great shops in Las Vegas now, but we feel we can compete and maybe even improve."
Here is how we can help you in Las Vegas:
CAD design
Custom fabrication
Pillowcase frames
Adhesive vinyl and vinyl banners
Direct print to rigid substrates
Sewing
CNC routing
With close proximity to the major convention halls in Las Vegas, we can save you money by producing your trade show graphics and fabric frame displays in Vegas. And when you are in a bind at the show, we can react quickly and get you last-minute graphics and displays right away.
If we can help, we'd love to hear from you!