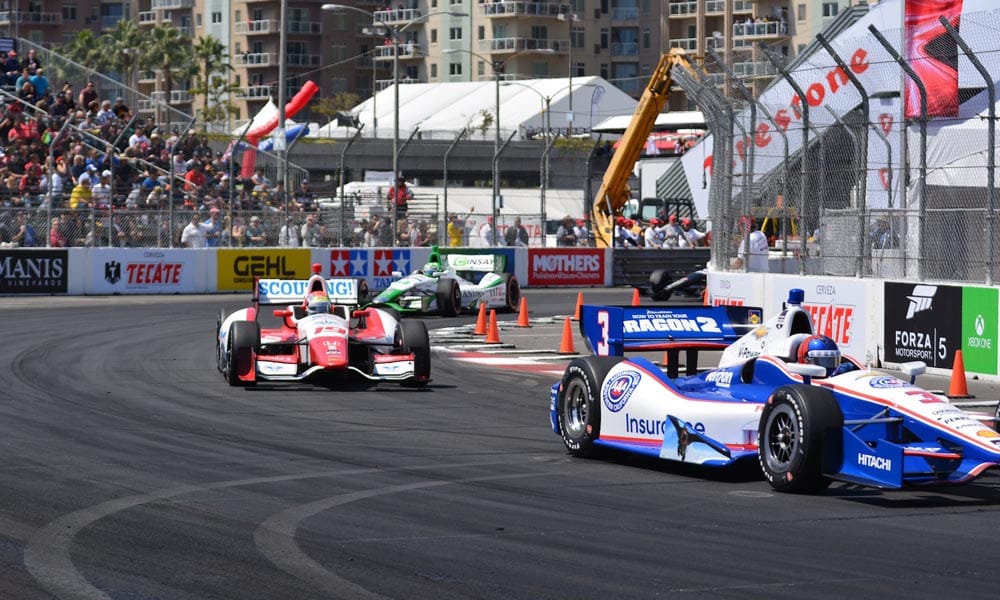 The anticipation is building with F1 Las Vegas 2023 on the horizon. As one of the most thrilling and prestigious motorsport events on the global stage, the F1 race in Las Vegas is where speed enthusiasts gather to witness the apex of automotive engineering and experience heart-pounding racing like never before.
Not only is this event a paradise for motorsport aficionados, but it also presents a unique opportunity for businesses to promote their brand and gain unparalleled exposure. 
The Formula 1 Las Vegas race weekend is set to take place from November 16-18, 2023. F1 Las Vegas begins with a practice run on Thursday, November 16. The qualifying race will occur on Friday, November 17, and the final race — Las Vegas Grand Prix 2023 — will be on Saturday, November 18. 
If you're planning to be a part of this adrenaline-fueled extravaganza, here's everything you need to know to make the most of your experience.
F1 Las Vegas Fast Facts
Hosted by Formula 1, the pinnacle of motorsport racing.

The event showcases the fastest and most technologically advanced racing cars in the world.

A platform where legendary drivers and cutting-edge engineering collide in a battle for supremacy.

The weekend includes practice sessions, qualifying rounds, and the main race event.

Spectacular entertainment and attractions both on and off the track.
How to Attend F1 Las Vegas
Attending F1 Vegas 2023 is a golden opportunity to immerse yourself in the world of motorsport, witness gravity-defying speeds, and embrace the roar of engines — all while promoting your brand and networking across multiple industries. Whether you're a seasoned racing enthusiast or a newcomer with a need for speed, we've got your ticket to all the essential F1 Vegas information.
Buy Tickets
There are five classes of tickets for Formula 1 Las Vegas 2023, including General Admission, Grandstand, Premium Clubs, Private Suites, and Luxury Hospitality. Each ticket class includes admission for all three days of the race. To secure your place, you must purchase tickets through official channels. Keep an eye on the official F1 website for ticket release dates and prices.
With various ticket options available, you can tailor your experience to your preferences. From general admission to VIP packages that offer exclusive access and premium views, there's a ticket for every type of enthusiast. Early booking ensures you have a prime seat to witness the heart-pounding action.
Where to Stay
As the racing weekend approaches, securing accommodation becomes a race of its own. With anticipated attendance exceeding 100,000, hotel rooms are bound to fill up quickly. Consider booking your stay well in advance to secure the best rates and options. Official F1 partner hotels often offer special packages for race attendees.
If you find that hotel options are limited, don't hit the brakes just yet. Platforms like Airbnb and vacation rental websites can provide alternatives for a comfortable stay. Just be sure to book early and consider proximity to the racetrack.
How to Exhibit 
For businesses looking to be a part of the F1 Las Vegas experience, exhibiting offers a unique chance to engage with a captive audience. However, being a standout requires meticulous planning and execution. Here's how you can shift into high gear when exhibiting at F1 Las Vegas this year.
Reserve Your Spot
Participating as an exhibitor at F1 Las Vegas can be a game-changer for your brand. Official channels through the F1 website provide information on how to secure your spot. Be prepared for associated costs, which can vary based on space and location.
Dazzle with Event Signage
An F1 event demands attention, and your brand should do the same. D'Andrea Visual Communications has a proven track record of creating captivating and immersive event signage guaranteed to catch the eye. From large-format printing services to silicone edge graphics, DVC can help you make a lasting impression on attendees. We'll also ensure seamless installation of your graphics! 
Gain Exposure with Off-Site Branding
During this exciting time in Las Vegas, F1 2023 isn't the only event where you can promote awareness around your brand. There are several additional events and opportunities around the city, allowing you to make the most of your time. D'Andrea Visual Communications can help you optimize off-site brand activations that are taking place around the event, performing site surveys and installing graphics for you. 
Accelerate Your Success at the Grand Prix Las Vegas with DVC 
Whether you're attending Grand Prix Las Vegas 2023 to enjoy the rush of high-speed racing or you're a business looking to make an impact, D'Andrea Visual Communications is your printing partner for success.
We specialize in large-format printing and event backdrops that captivate and engage. Our team of experts can help you create the perfect design and perform seamless installation to ensure your brand stands out at this thrilling motorsport event. 
The best part? We have a Las Vegas print production facility right there in the heart of the action! This means your event graphics can be produced locally, saving you money and time. As a local vendor, DVC can accommodate any last-minute print and installation needs so you can focus on what matters most — promoting your brand at one of the world's most exciting events!  
Contact DVC today and get in the driver's seat for a successful F1 Las Vegas 2023!