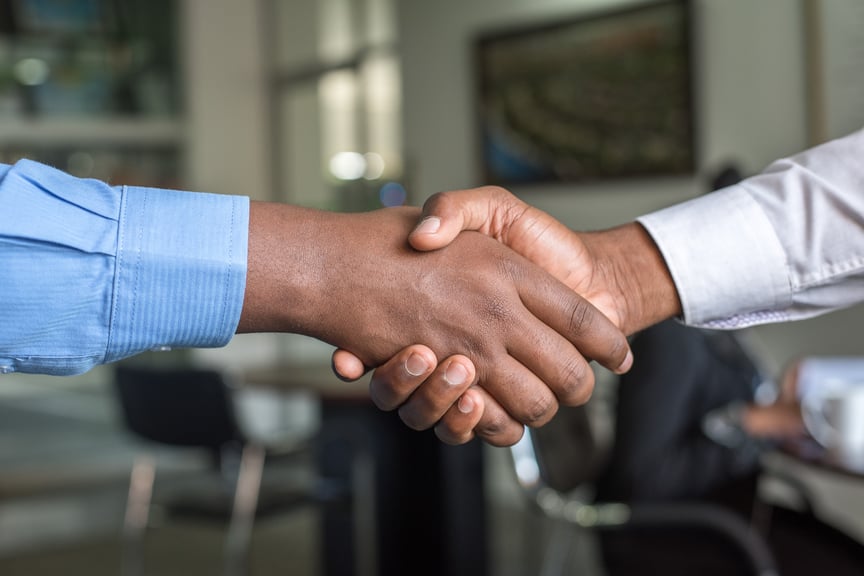 Save time and money by looking into a Print Partnership that can make the project more enjoyable for you and your team.
What is a Print Partnership?
A print partnership is a relationship with a trusted vendor that can execute your printing needs in a sustainable, enjoyable way for both parties and good for business.
Why should you consider a Print Partnership?
Having a partnership with a printer will give your team the flexibility to push creative limits in your marketing, with Grand Format Printing to Offset Litho Printing capabilities, including a wide range of products like product packaging, direct mail, trade show graphics, wallcoverings, window graphics, vehicle wraps, building wraps, and so much more. Having a resource in your back pocket with DVC will help reduce stress by us providing unique solutions to your unique challenges with exceptional customer service.
Here are 7 things you should receive from your printing partner.
A Knowledgable Account Executive – Many reps or (salespeople) are trying to sell you the most expensive product or apply unnecessary markups to reach personal goals. Having a knowledgeable Account Executive is your best resource as they prioritize your goals and want to educate you, the customer, to make the best decision. A knowledgeable Account Executive is a huge part of determining whether your experience is an enjoyable one or not.
Creative Ideas and Solutions – Having the ability to listen to your needs and provide solutions by turning your ideas into reality is necessary. You may find yourself focusing on the bigger picture. It's nice to have someone help and offer options with more granular tasks like choosing materials, recommending ways to save money, and enhancing your message with size adjustment to produce less waste and, at times, increase quantities.
Tools and Equipment – You don't have to stay up to date on top-of-the-line industry tools to understand and appreciate your print partnerships. What is vital for you to know is the turnaround time. It's no secret that quick turnaround times can be expensive within the print industry due to extra labor hours, curing times, and rushed shipping. With new technology in digital UV printers that allow the ink to dry instantly, ultimately speeding up production with less downtime can save you money, time, and stress.
Robust Capabilities – Imagine one place that could do it all. Choosing to have everything done in one place with one team will ensure consistency throughout the project without worrying about communicating with multiply reps from different vendors.
Installation Services – Can the same team that printed it also install it? Your print partner should be able to coordinate the installation with their resources eliminating another thing off your to-do list. It is not mandatory as there are vast selections of installers that can help. At the same time, having the team that created the print also install it has many benefits like quality control, understanding of customer expectations, and more.
Open 24/7– Things happen. Last-minute updates are nothing new in the industry. A facility that is open 24 hours, seven days a week, can save the day by meeting new requests and managing deadlines.
Sustainable Best Practices – As a printer, we understand that footprint we leave behind is essential, and do everything possible to offset the carbon footprint. When choosing a printing partner, take account of their sustainable best practices and the actions taken to help take care of the planet we all share.
Why you should choose D'Andrea Visual Communications as your Print Partner is simple. DVC is a minority-owned, G7, and FSC® certified company. With a dream team of sales reps and project managers, designers, engineers, craftsmen, and installers, you can expect the highest customer service level.
As a one-stop shop, we are open 24/7, and when the phone rings, we pick up. Our goal is to listen to your ideas and enhance your brand by providing visual marketing materials that will perform the best for each unique situation and stand out, capturing your audience's attention. We do it efficiently and effectively.
With many awards won in a variety of categories, we are the ultimate printing resource for you. We are incredibly proud of the awards won over the years, and we understand that it is a creative collaboration with our clients and their ideas that make the most significant impact.
With two facilities in Los Angeles, California, and Las Vegas, Nevada, and high-speed equipment for expedited production with expanded capability, there is no project we can't help you execute.