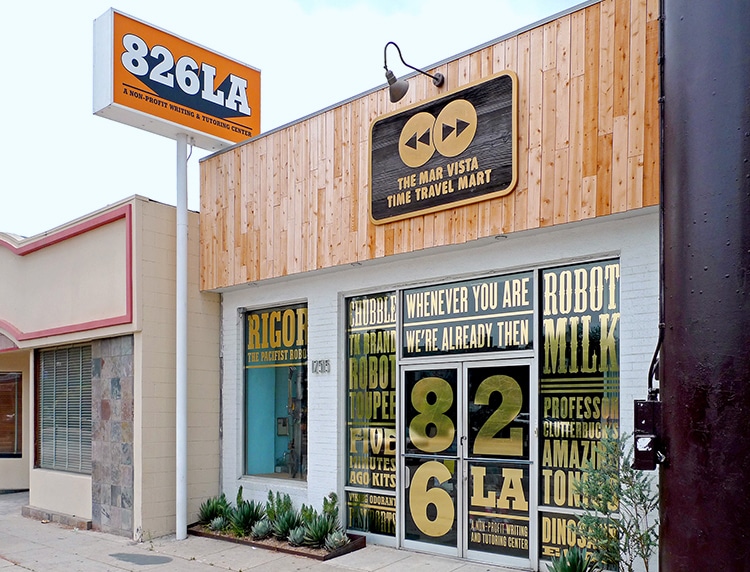 You have a store and want to get noticed by adding graphics to your storefront windows. What are you going to do? There are so many options, right?
One way to get noticed is to add some bling. Like double-sided, die cut, gold foil bling!
That was the case for Dave Eggers' 826 LA, a charity providing tutoring and writing classes to at-need students in the Los Angeles area, and their designer Stefan G. Bucher from 344.
They wanted graphics for the store windows of The Mar Vista Time Travel Mart in Los Angeles that would attract attention while cutting down on the afternoon sunlight that was beaming into the store.
"The actual design was a fun, fast, typographic exercise. The real magic would come from the physical execution. I wanted gold foil. 826 wanted gold foil," says Stefan.
Our solution here at DVC was a double-sided gold foil that we could mount to the inside of the windows. We wanted the gold to look just as good on the inside as it would on the outside. Mounting to the inside of the store windows would protect the graphics from any vandalism.
According to Stefan, "you can have the best design in the world, but if you don't have a great and dedicated vendor to make it real, you ain't got nuthin."
We are stoked Stefan is happy with the results of the store signage and we look forward to the next project!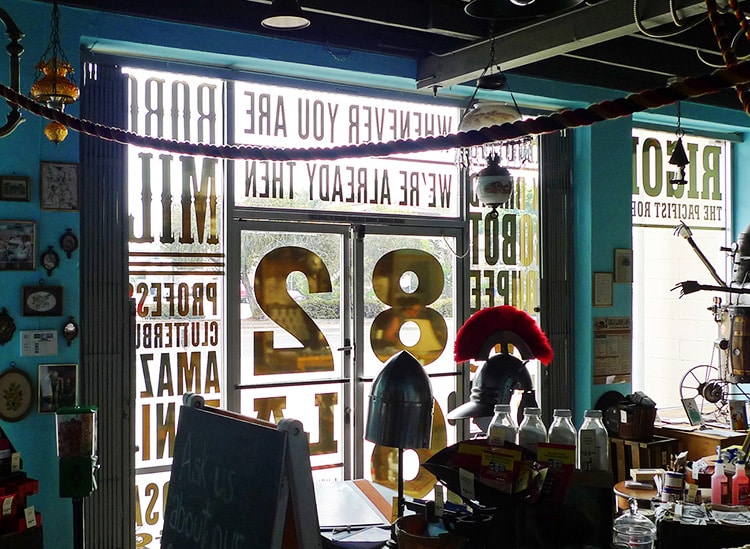 To learn more about our store signage solutions, please get in touch.