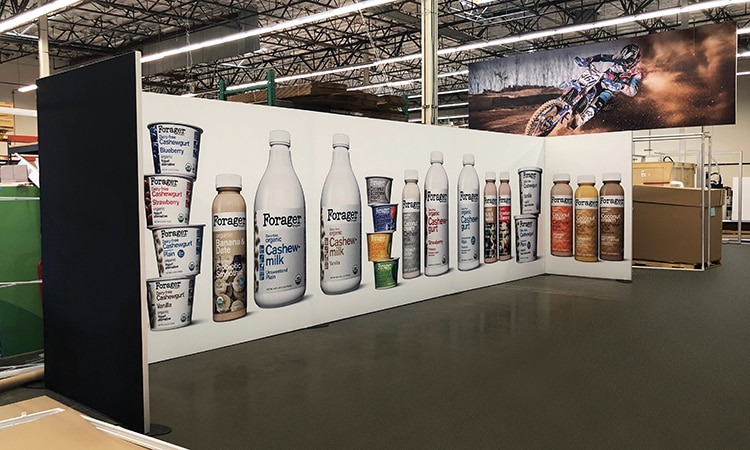 The phone rang. It was my boss. He said they were looking at a new dye-sub press.
And then words like ultra-high resolution, deep color saturation, sharper, richer blacks and even picoliter were used and I almost yawned. I've heard this so many times before.
Then he said to come see the sample in his office. I did and I was all ears.
The sample print was amazing.
I'd never seen anything like it before. The image quality was so good it looked 3D. The color was indeed very vibrant and looked as if it was painted on the fabric. Richer blacks? Check.
The all-new Vutek FabriVU 340 dye-sub press is now in our building and is delivering the most amazing fabric graphics we have ever seen. The water-based inks help us reduce our environmental footprint and the speed is making our customers very happy too. Fabric graphics that roll off this press can be washed and dried without wrinkling.
The press also builds on the 70-year experience that EFI Vutek has with its Reggiani textile printer business.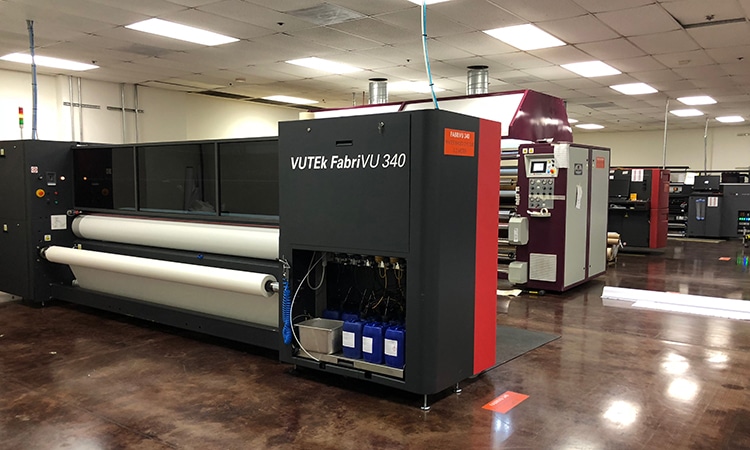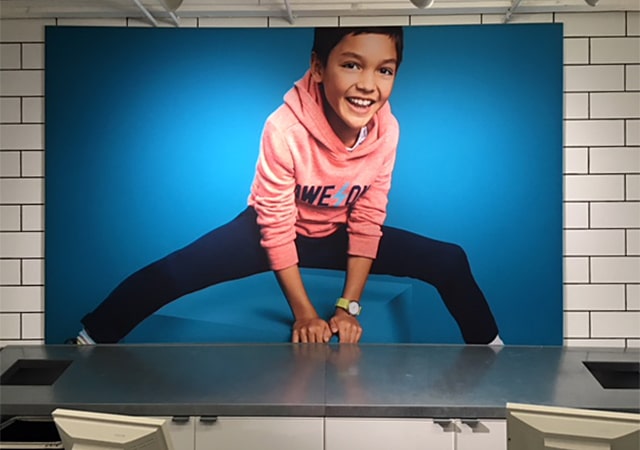 Fabric is part of our DNA here at DVC and brands know us as a fabric printer. It is our duty to research and test several dye-sub presses on the market prior to making a purchase. We did just that and have found gold.
Whatever we can do to enhance our clients brand, we do it. It's all about maximum visual impact here at DVC.
Are you looking for the best fabric graphics possible? Let us know, we have what it takes.