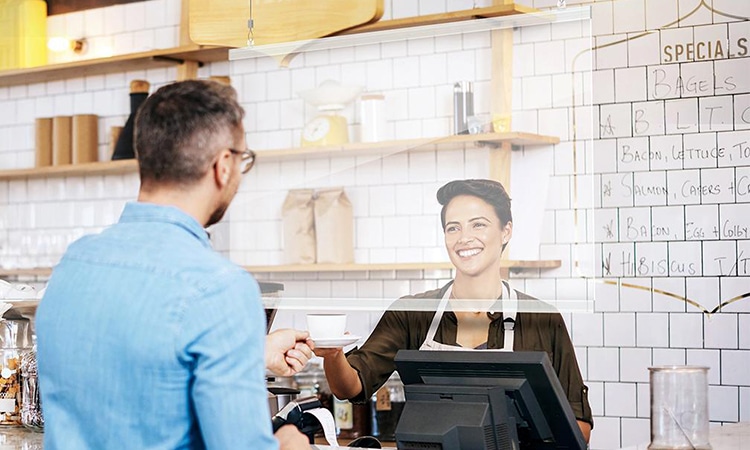 Hanging Acrylic Shield Kits
Clear snapgraphic (top and bottom)
1 pair of CPL clear lens .020 thickness
2 hinged hooks for drop ceilings
Adjustable cable assembly

Counter Mounted Acrylic Shields
Can be used with any clear plastic from 0.060" to 3/16" thick
Full height or use the built-in stop at 12" up for product pass-through
No drilling required w/non-slip base options
Several base options
Can be powder coated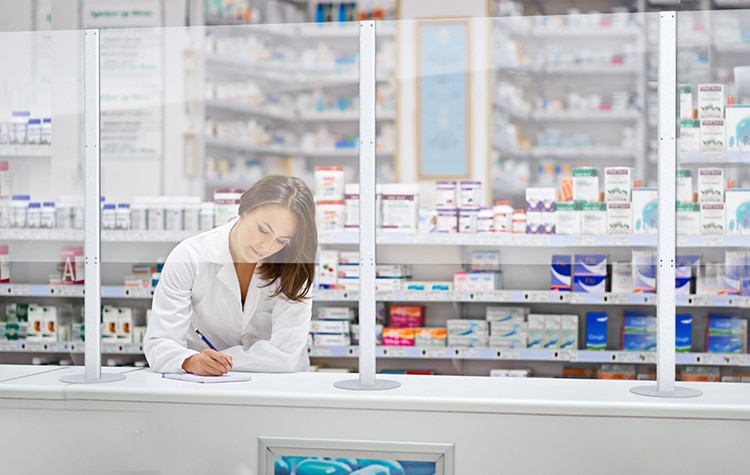 Height
Full height or use the built-in stop at 12" up for product pass-through.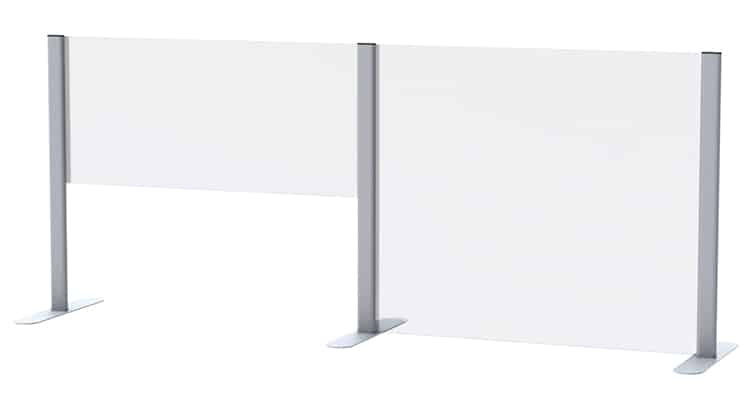 Assembly
Just slide in clear plastic from above and use included set screws to secure in place.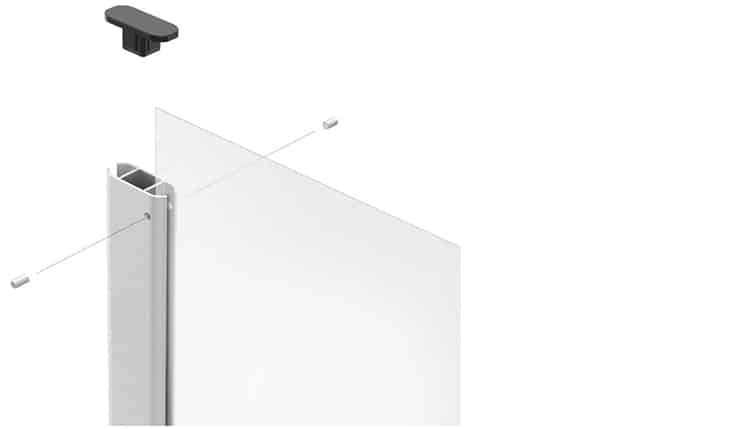 Base Options
From left to right: Clamp-on base, Custom C-base for screwing into counters from below, Racetrack steel base, Round steel base, Square screw down steel base.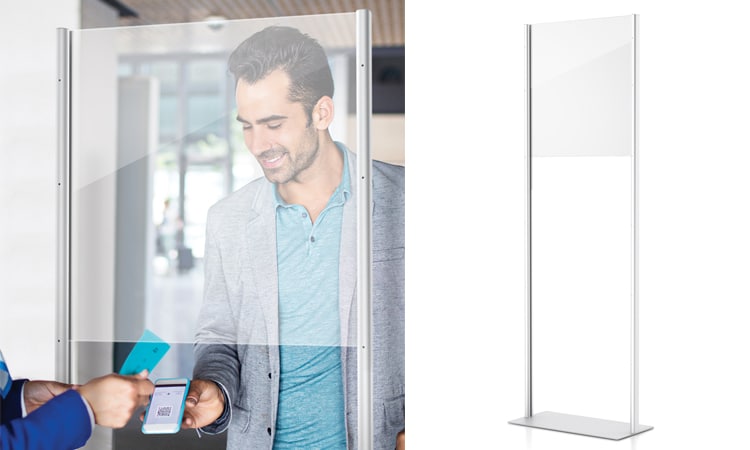 Freestanding Acrylic Shields
Clear acrylic or printed graphics can be placed and set anywhere along the uprights using headless set screws.
Heavy steel bases
Portable, strong, lightweight
Satin silver or matte black
Simple 5-minute assembly
Interested in these products? Please get in touch.