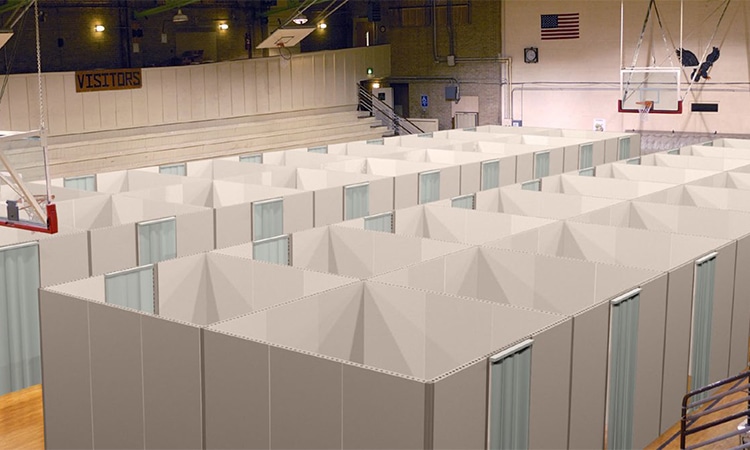 In this time of need, we have turned our fabrication efforts into designing and building temporary emergency structures.
We can produce these in our Los Angeles or Las Vegas facility and ship nationwide.
Completely tool-free construction
Lightweight and constructed in minutes
Portable
Can be used for indoors or outdoors
Lockable doors and cabinetry options
They can be made to any size and configuration
Accepts panels of a variety of finishes
Frames and hardware can be cleaned and reused for continued use
Stackable for hassle-free storage
Local installation available
Available for purchase or rental
These structures can be made for testing cubicles, medical examination/emergency rooms, staff lounge or offices, dispatch centers, drive-up facilities, etc.
Modular Care Room
Easy to build and highly customizable, these frames set-up in minutes without tools, and can be clad in a variety of finishes which can be easily removed, sanitized, cleaned or discarded.
The frames can be set-up in multiple configuration options and cleaned, allowing for flexibility in design, and continued use.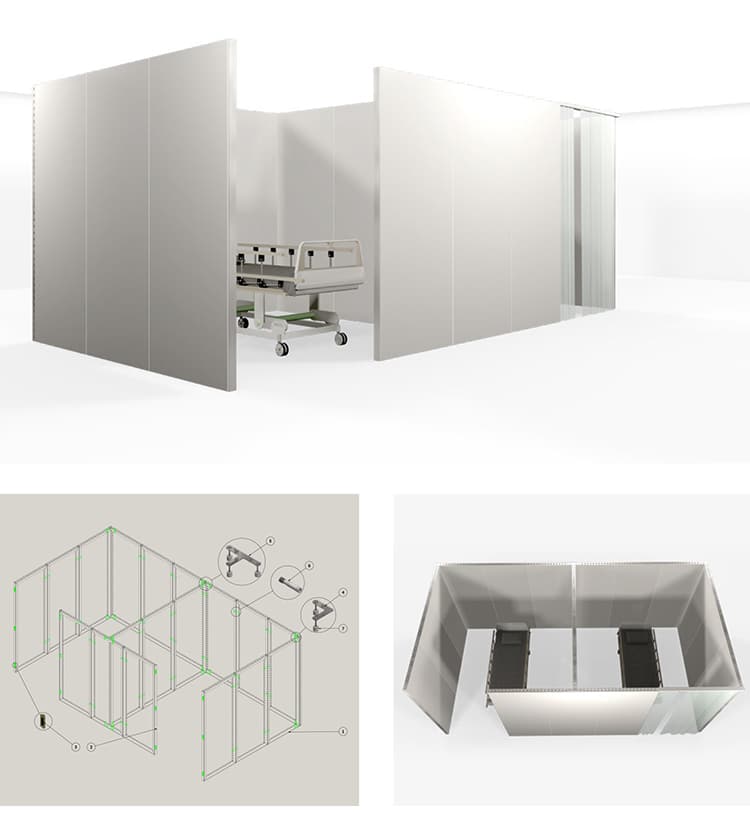 Reception Seating Frames
The frames can be used as a divider for seating areas ensuring guests and patients observe social distancing.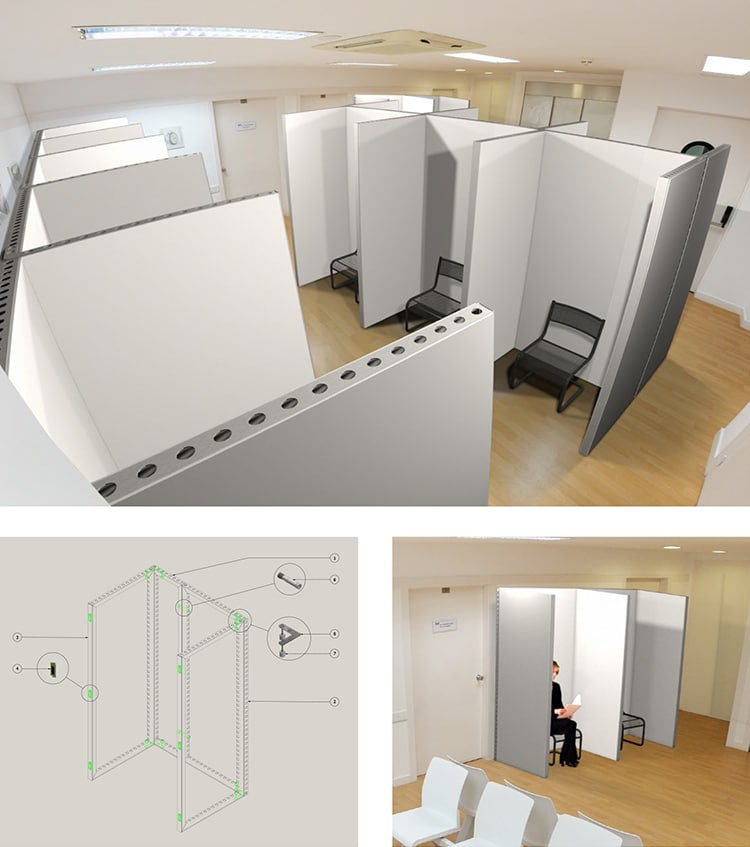 Along with the structures, we can print any signage you need that can either be part of the structure or a separate, standalone signage piece.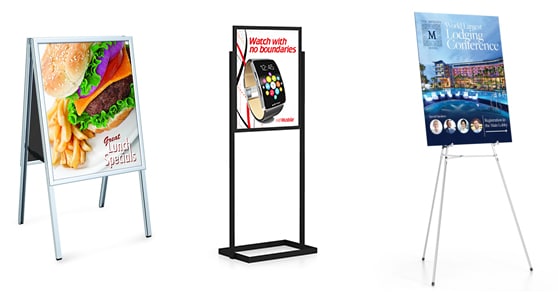 We are standing by and ready to help you!