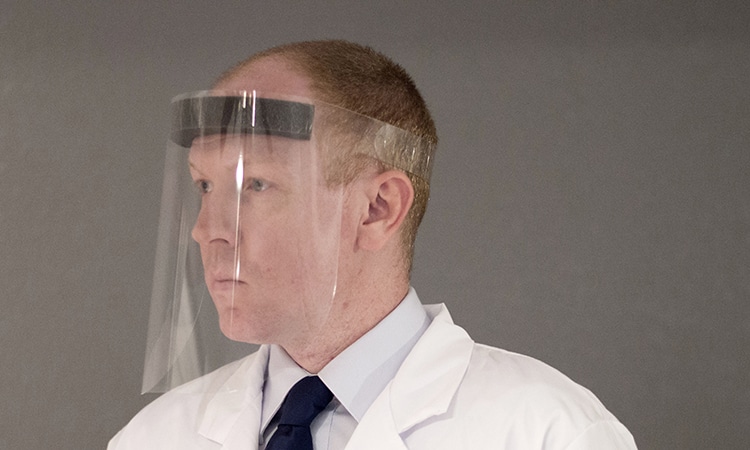 DVC has been in full production of making protective face shields to help the fight against COVID-19 and we now have a large inventory in-stock for sale.
Full Face Shield
Transparent, lightweight, comfortable, adjustable mask for protection of the mouth, eyes, and nose from flying debris, droplets, sprays and splatters.
User Friendly
The face shield can be adjusted and a foam headband provides added comfort.
$4.50 per shield (shipping not included)
Packed in sets of 10
Most orders can be ready in 24 hours
Minimal assembly required (peel the backer off the foam and stick it to the shield)
Minimum order is 10
Quantity discounts available
In stock
Shipped from DVC Los Angeles or DVC Las Vegas or they can be ready for will call

How To Order
Please contact us here or reach out to your account executive to place an order.
We are standing by and ready to help you!