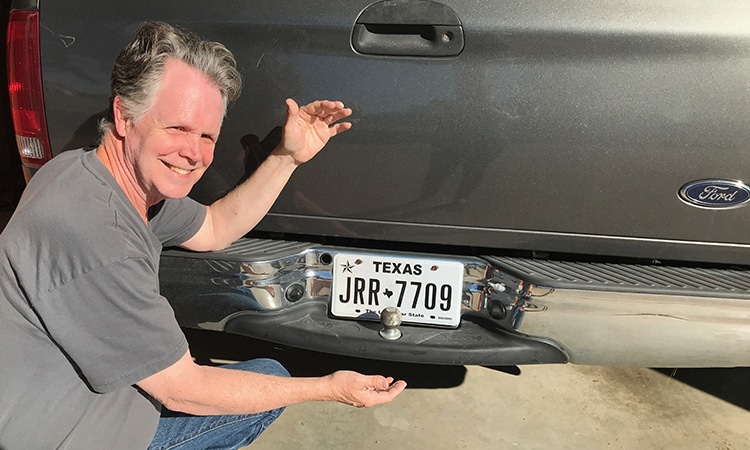 When talking graphics and trade shows, one man's name always comes to mind here in Southern California. And that man is Mike Rice.
We have been extremely grateful for Mike and the contributions he has made here at DVC. We were lucky enough to have Mike work with us for 5 years.
But the time has come for Mike to put down the phone, stop putting complex exhibit jobs into the shop and to start the next exciting chapter in his life.
We caught up with Mike after he packed it all up and said bye to California.
How long have you been selling graphics?
A few years after I got out of the military should be about 1976.
What was your first position in this industry?
Driver
How long have you been doing exhibit work?
Most of my life, my Dad started out as a photographer and also produced large format B/W murals that we wet mounted to the exhibit structures. By the age of 6, my dad had me moving equipment back and forth from the car and setting up for the wet mounts at the exhibit houses.
What attracted you to the exhibit space?
When I saw an exhibit company working on a 2 story exhibit for weeks and in a matter of a couple of days pack that 2 story structure which was larger than an average house into large crates, I thought that was amazing.
What has been one of the biggest highlights of your career? Or maybe a favorite job you worked on?
Again working with my Dad was the Queen Mary project – he and I worked for weeks on producing the B/W graphics and then again for weeks installing the graphics on board the Queen Mary – we had enough free time while we were aboard the Queen Mary and before it opened to the public see many of the areas that are still off-limits to guests.
From your experience, what was the most common challenge for your customers in the exhibit space?
Having all of the graphic specs before we as a company can start producing the graphics, the exhibit industry is a very fast paced industry and graphics is always the last item on the punch list.
Tell us one piece of advice for any new buyer looking to order graphics for a trade show booth.
Time – always give enough time before ordering the graphics to get all of their questions answered.
Now, what are you going to be doing?
Having fun – some traveling but my biggest thrill will be moving so I can have approx. a 30' x 40' woodworking shop. I am looking forward to working on some long-term projects, projects that need the space.
Thanks, Mike, we all wish you nothing but the best!