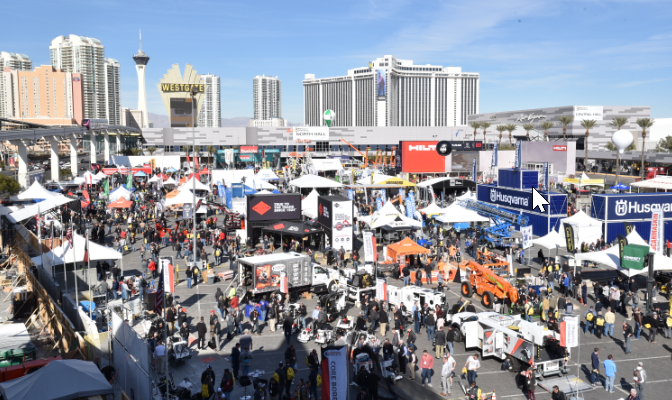 Trade shows and live events will make a comeback. The question is, are you ready, and what will be different about exhibiting in 2021?
We have some things to look forward to with the recent news of Nevada Gov. Steve Sisolak increasing event capacity to 50%. Followed by President Biden's promise of returning to a semblance of normalcy by the Fourth of July if the American public continues to wear a mask, maintain social distancing rules, and get vaccinated. The future of the event industry looks a bit brighter.
As a print and production provider, we need to check in with our trade show customers to understand the unique challenges they face and identify what we can do to help them prepare for when the sleeping giant, known as the trade show, and live event industry wakes up.
Every Exhibit House situation is entirely different. With that said, a few things in common when asked what's new with exhibiting in 2021 were:
Smaller budgets.

Integration of virtual in combination to a physical booth.

A decrease in trade show booth size.

Shorter lead times than usual.

An increase in exhibit rentals vs. purchasing an exhibit.

Revised booth designs to accommodate CDC guidelines.
In Las Vegas, the most prominent upcoming trade show is World of Concrete, starting June 8th, 2021, with registration now open. The DVC team is doing everything we can to be in a position to help execute the challenges above and create an enjoyable experience for our customers, and there's. But what exactly does that mean?
A smaller budget and faster turnaround times do not mean lower expectations. And no matter the situation, we have maintained and exceeded our standards by preparing months ago for what we thought a return to live events would look like.
We are bulking up our inventory on a wide range of products offering high-quality materials along with some cost-effective products for both large format and offset litho printing that will get the job done without breaking the bank. 
When it comes to shorter lead times, we are up for the challenge. With 24/7 operation hours, we are capable and confident in meeting shorter lead times than usual. We can do this by maintaining our equipment daily and having materials in stock.
D'Andrea Visual Communications is a 24-hour full-service turnkey print and production provider in Cypress, CA, and Las Vegas, NV, and has worked across the country.
We would love the opportunity to hear about your upcoming projects and identify if we are a good fit to meet your needs and compete for your business.
As a result, we continue to push digital print boundaries as brand enhancers to attract more attention to your brand and marketing messages. We invite you to subscribe to our Monthly Wrap-Up emails where we share industry trends, new products, and services and a sneak peek look behind the scenes of what we have going on at DVC.